I visited London a few months back and  I learned that LONDON IS EXPENSIVE – Here's what you need to know before you go. It's definitely not all bad when it comes to the cost of things but I felt the difference between the US dollar and the British pound while there.
Watch my London Vlog Playlist:
Be flexible with your flight
Saving money on your flight when booking your trip to London is one way to make sure you cut costs initially. Many airlines offer flight deals to the UK so keep your eyes open. My sister and I ended up booking a connecting flight through Aer Lingus after stalking Google Flights for a while and had an amazingly pleasant flight experience with space, food and entertainment.
Be aware of how much you're actually spending
Because the US Dollar is lower than the British Pound I decided to think in USD regarding the cost of whatever I was purchasing. Sure £1 sounds good but $1.40 doesn't sound as good, especially as costs multiplied, i.e. £49 vs. $68 etc.
Look into how you'll be getting around
I stayed in Hornchurch, Essex for the majority of my trip to London. My cousin recommended I get a weekly unlimited Oyster card which was £65 ( $90!) due to the cost being dependent upon the zone you're traveling to and from. £65 is honestly a small fortune IMO  compared to the $32 I'm used to spending on a weekly Metrocard in NYC, which I already feel is expensive LOL. I would suggest to use the pay as you go option for your Oyster card and that you try traveling in off peak hours to save extra money.
Londontoolkit.com goes into great detail about Oyster card pricing depending on zones and also London Underground employees were very helpful for my sister and I if and when we had questions. Although I love using Uber in NYC and other parts of the US, every time I looked into using it in London I couldn't justify the cost.
Tip: Make sure you get any unused funds on your Oyster card back before you leave London. This can be easily done through an Oyster card kiosk at the airport when you "tap out" for the last time!
THE WEATHER
If you're cold-natured do yourself a favor and wear weather appropriate clothing, especially when navigating through anywhere remotely close to River Thames. I found that it was always much warmer in Hornchurch, Essex which is nowhere close to the river. I was fortunate enough to have sunny and pleasant weather the first few days that I arrived in London but after that it was the expected sometimes rainy, always gloomy day. Never forget your umbrella!
Stay in Central London if possible
Although hotels and Air BNB's tend to be more expensive in central London it's very easy to navigate through central London by foot.  You can save a TON of money by staying there and walking.  You can always use the pay as you go method for your Oyster card and "top up" as needed.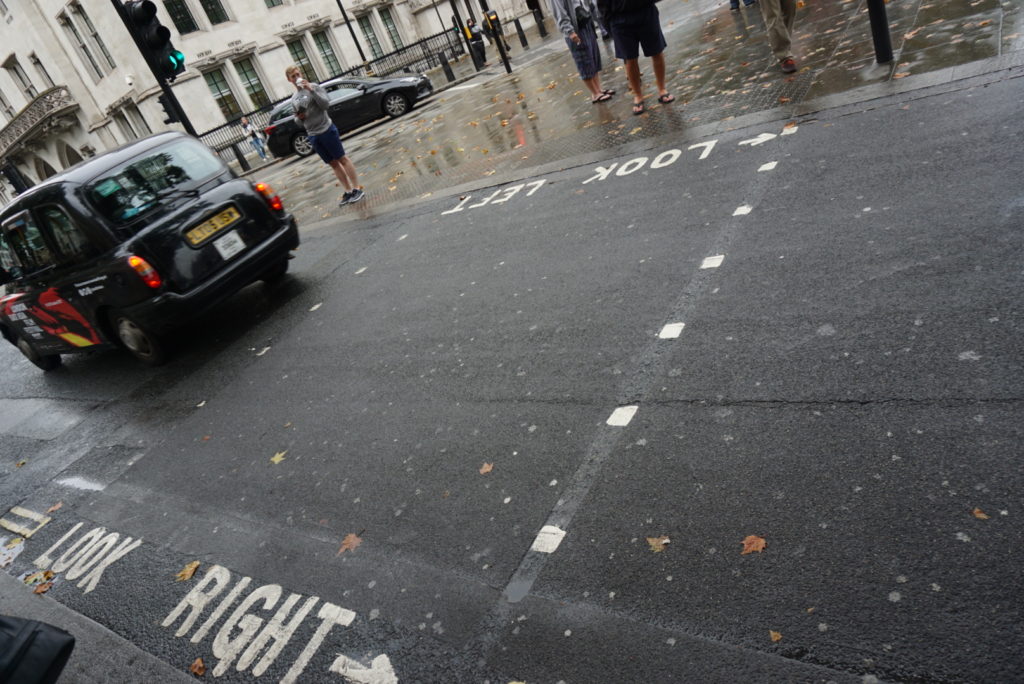 VISITING MOST SIghtS ARE FREE OR LOW COST
Seeing sights like Buckingham Palace,  Westminster Abbey, Big Ben, Trafalgar Square, The London Eye, The Thames River, Kensington Gardens, St. James's Park, Covent Garden and more cost you nothing outside of the cost to get there which is great. While there I also visited The Charles Dickens' Museum which was only £9.00. I also visited the Stratford area which has a lot of Mom & Pop restaurants where food is cheap and good quality.
There are SO MANY  museums to see in  London, there's the Charles Dickens' Museum (for the Dickens' junkies,  Black Cultural Archives, Tate Modern Museum (some exhibits require advanced booking), and the Sherlock Holmes' Museum just to name a few. You can also visit  Shakespeare's Globe Theater (look up what's showing when you'll be in town.
MORE things to do
Walk  every "bridge" they're so short and unintimidating. Very much equivalent to an overpass in the US; Tower Bridge is my favorite.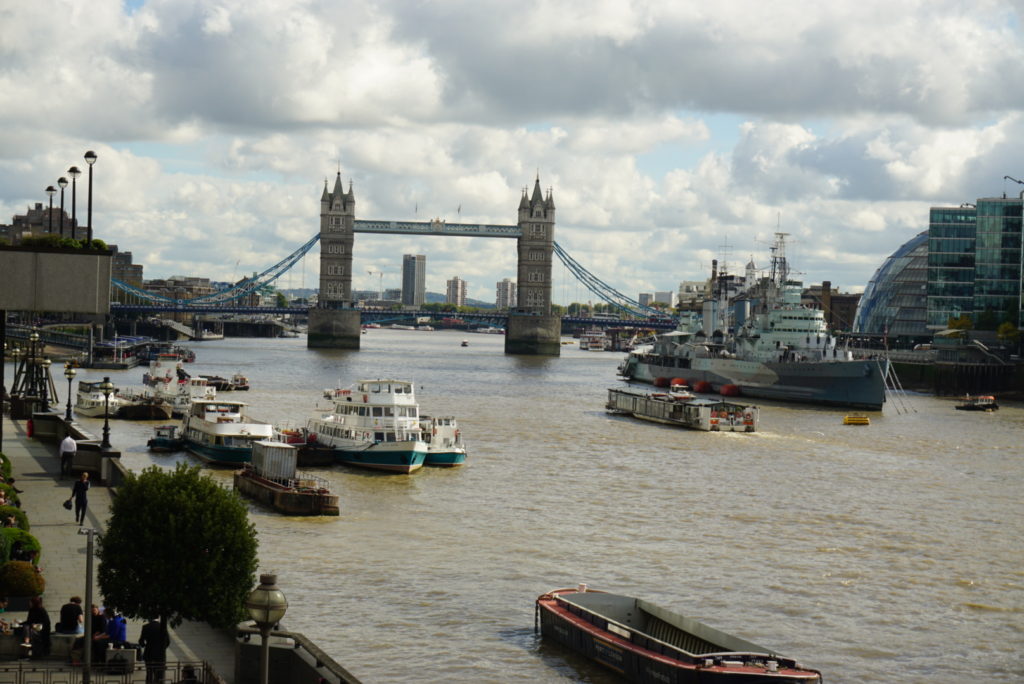 Of course you can't forget all of the great photo opps i.e., Big Ben, Buckingham Palace (changing the guard happens at 11 AM on certain days), Westminster Abbey, The London Eye, The Shard, River Thames, Covent Garden etc. If you have an international data plan getting around by foot and the London Underground with Google Maps will be a breeze, there are also tourist friendly "leaflets" or pamphlets in certain London Underground stations with maps and more fun things to do like Duck Tours and Afternoon Tea Tour Buses .
LAST BUT NOT LEAST, EAT
Let's just say while in London I ate to my heart's content and did not feel the consequences. I had "biscuits" (cookies) galore, SO MUCH chocolate, ate at two buffets, (I HIGHLY recommend Cosmo) and much, much more.  You can save a ton of money by just going to the  local Sainsbury's or Tesco and stocking up on your favorite British treats. I love Cadbury Fruit & Nut Chocolate bars, Quality Street Sweets, & Fox's Biscuits are SO DELICIOUS. The quality of food of pretty much everything I ate was superb and funnily enough with all the walking I did you really couldn't tell just how much eating I participated in over the course of two weeks.
Also know that the cost of alcoholic beverages are much cheaper in comparison to costs in NYC, for instance at the movies a soda was  £2 and a beer was  £4, can't be mad at that. Be sure to  head to Borough Market and Stratford for a wide variety of food options and if you're a coffee lover there are Costa's EVERYWHERE.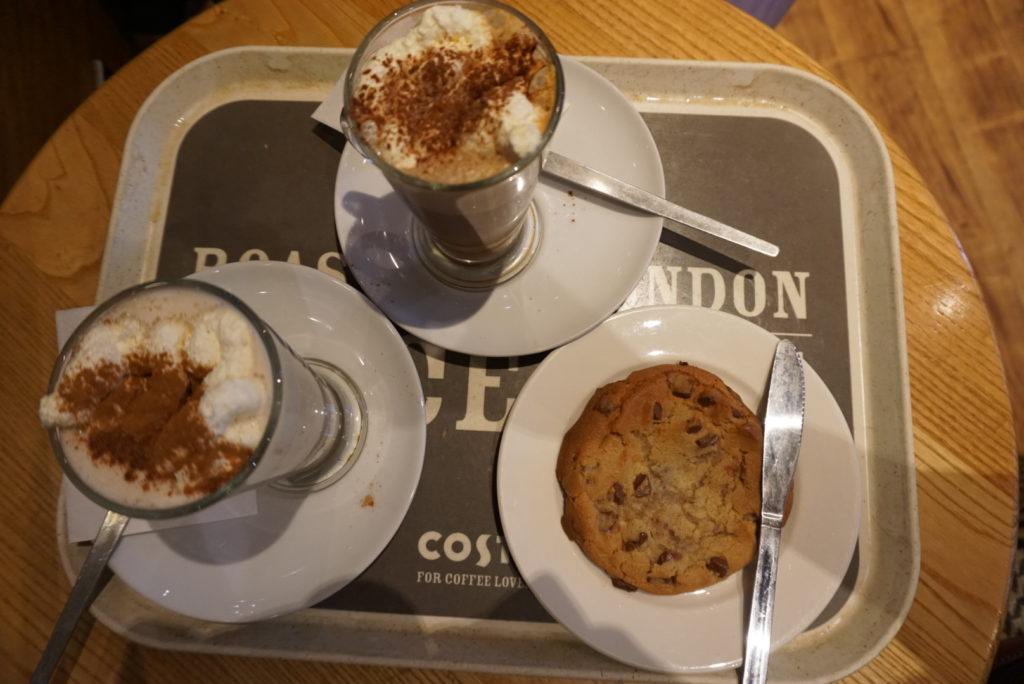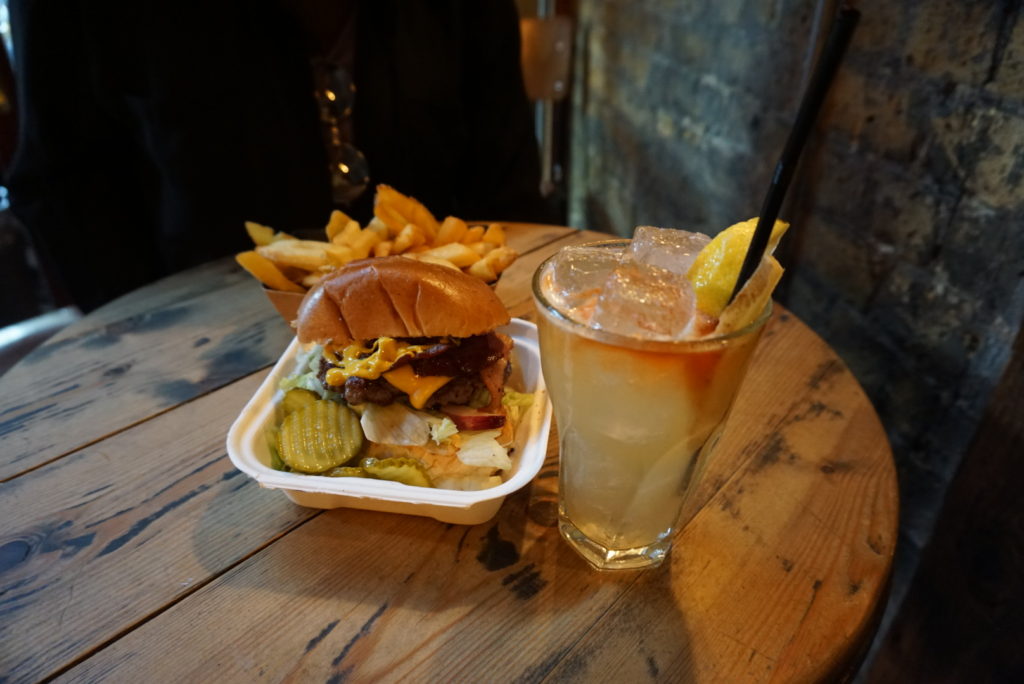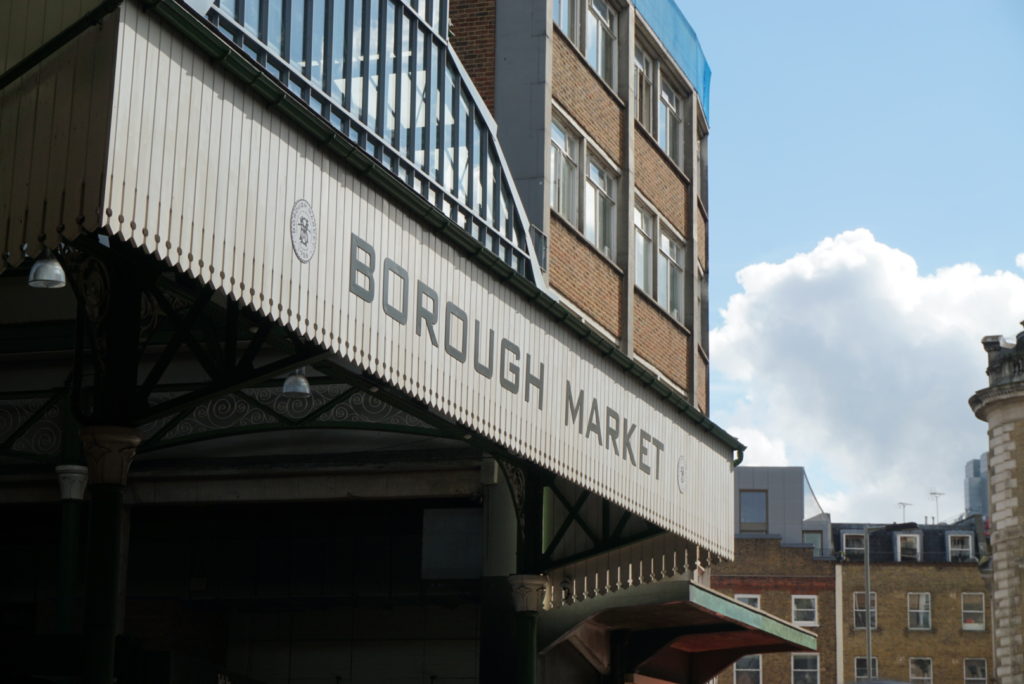 Have you traveled to London? What did I leave out?!