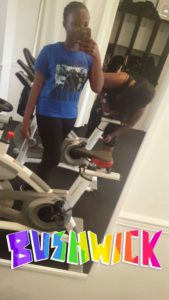 Summer is right around the corner and I've been working on building healthier lifestyle. This past Saturday I attended the Haute Blogger Event at Haute Heart BK hosted by Alicia of chica-fashion.com. Haute Heart BK is a spin studio located in the Bushwick area of Brooklyn and is definitely worth your while. Karen, the instructor and owner, is energetic and personable!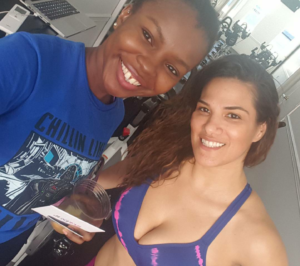 Most of us who attended the class were first time spinners and occasional exercisers who were afraid of the pain to come. Karen encouraged us to go at our own pace but to keep moving.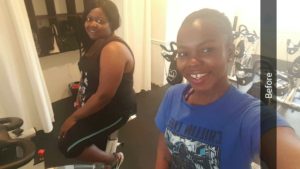 She had an eclectic upbeat playlist and utilized, the bikes, our bodies and weights to give us a full body workout. Although there were moments where I felt I could possibly die from pain I kept pushing and did not regret it. I knew it was a good workout when we did squats after getting off the bikes and squatting extremely low was like second nature. Karen is big on doing sprints that make you push yourself but then she rewards you with a break–before going into another sprint of course. She can help you achieve a great workout no matter what your fitness level may be.
FYI right now she has a promotion going that is literally a steal! 5 classes for $45 and you have a year to redeem all the classes once purchased. Get it while you still can; I did and will be going back this Saturday. The deal is available on Groupon or you can give her studio a call!
Since it was a blogger event we also got a swag bag with products to aid in maintaining beauty while being fit, useful things like makeup wipes & micellar water to get rid of makeup and dirt on your skin post workout. I was also lucky enough to be one of the winners of a JustFab gift card.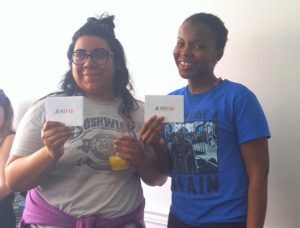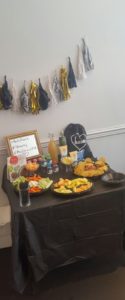 It was a great event! Special thanks to Alicia for putting this event together. I thoroughly enjoyed it!