Type 4 Naturals hosted their first Meet and Greet on Tuesday, April 28th at Pranna Restaurant in NYC. Although I arrived a bit late I can tell they started on time. I could see that it was a nice intimate, non-intimidating setting. As I entered the event area I was checked in and greeted by one of the 3 ladies of the group and given a swag bag and a raffle ticket to fill out.
There were delicious hors d'oeuvres to munch on and everyone had the option to order additional food and drinks.
As  I got settled, I got into the conversation that ladies near me were having since I came alone. I'm not a social person by any means but it was really easy for me to talk to the other ladies there which was nice.
Type 4 Naturals did numerous giveaways and activities that night. From what I got to see there was purse bingo, a raffle, trivia and more!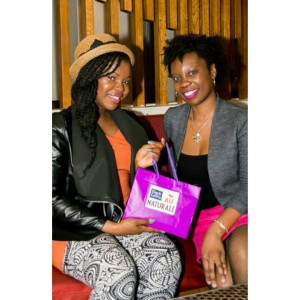 I happened to come out with some great products! I was fortunate enough to get the swag bag that contained extra beauty products plus I won a survey giveaway as well! If you want to see all of the products I received check out my haul here: Type 4 Naturals Meet & Greet Haul.
A huge thank you to Type 4 Naturals for such a great and fun event! Check out their website: http://type4naturals.com